Ultratec Water Treatment Company Uae RO membranes are an important part of water filtration systems and offer many advantages. They can remove a wide range of contaminants from water, including bacteria, viruses, and dissolved solids. The RO membrane also has a very long lifespan, which means that they require less maintenance than other types of water filters. Customers who use RO membranes can be assured that their water is being filtered properly and that they are not exposing themselves to any harmful contaminants.
Features of RO Membranes
RO Membranes are an important part of water treatment, as they can remove a variety of contaminants from water. RO Membrane is available in a variety of sizes and pore sizes, which allows them to be customized for different applications. RO Membrane is also easy to install and requires minimal maintenance, making them a popular choice for many customers.
RO MEMBRANES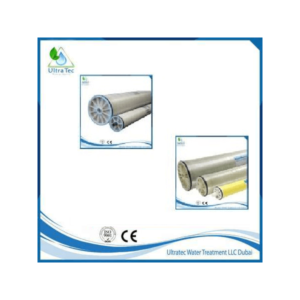 Ultratec Leading water treatment companies in uae RO membranes are an important part of water filtration systems and offer several advantages. They are able to remove a wide range of contaminants from water, including bacteria, viruses,
Product Brand: Ultratec
Product Currency: aed
Price Valid Until: 2030-06-14
Product In-Stock: InStock